Conquering the World with Strength
KDX optical film with outstanding quality
German Technology and International Quality
KDX brand belonging to kangdexin group, its products are widely used in automotive, building energy-saving insulation, decoration and security fields. In order to give global owners bring better driving experience, KDX to create a world-class quality of the production plant, at a cost of three hundred million introduced Germany imported equipment, produce optical film in the extraordinary quality of 100 clean workshop.
Nine Members in the Global, The first certified member in china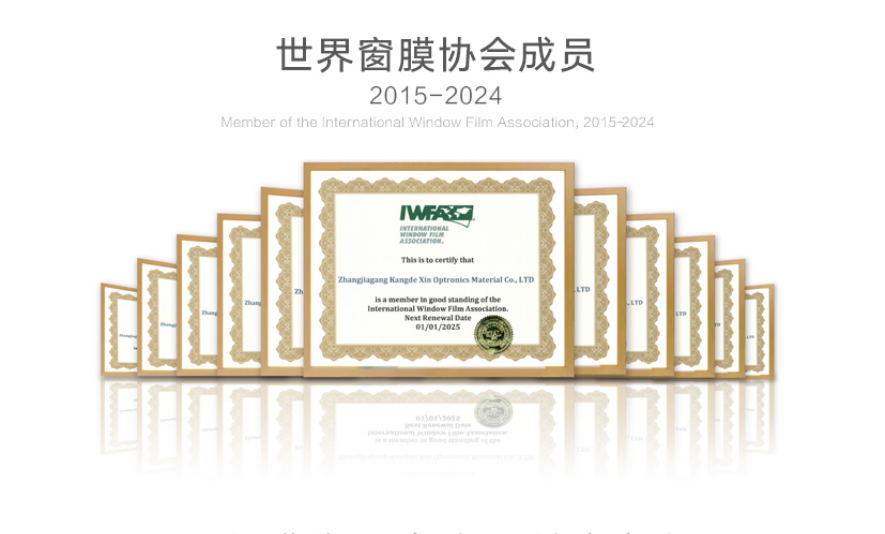 The global industrial standard formulated by the International Window Film Association (IWFA for short) represents the high quality and technology standard. KDX is awarded as manufacturer member of IWFA with its high-end production technology, research and development ability and sales scale, and it is the internationally recognized manufacturer with strength and brand.